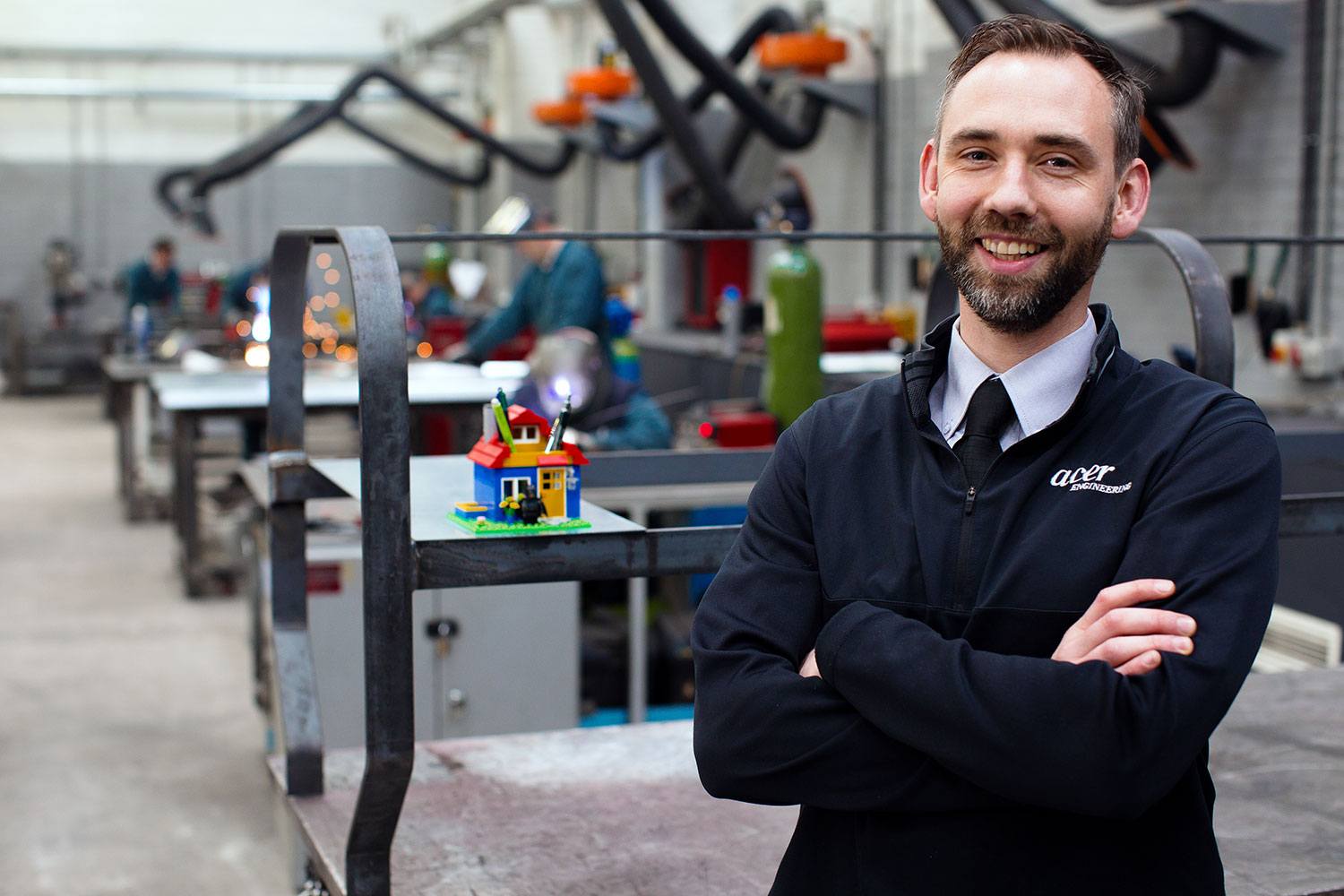 Dedicated Engineer, who loves Lego and American cars, proud guardian of a classic 68 Mustang
David has been working at Acer Engineering for the past 15 years and he's been Managing Director for the past 4. He grew up in Radcliffe, Manchester, but now lives in Hesketh Bank, near Southport. David has managed every area of Acer Engineering, from the shop floor to the back office. Gaining not only a vast amount of experience, and a deep understanding of the steel engineering industry, but also how to analyse, examine and design engineer every project.
David has the ultimate responsibility for the company's performance and strives to get the best solutions possible for every client. He leads the Acer Engineering team of engineers, designers, office staff, and steel fabricators to ensure that every project is delivered to exact specification, with as little waste as possible, on time and to customer satisfaction.
Out of the office David relaxes by building Lego constructions with his 2 girls, Paige and Lottie, spending time with his wife, Karen, and driving his classic 68 Mustang. He goes to the gym, regularly, it's a necessary evil due to his compulsion to eat Haribo and fruit crumble.
David lives by the motto, "be the best you can be."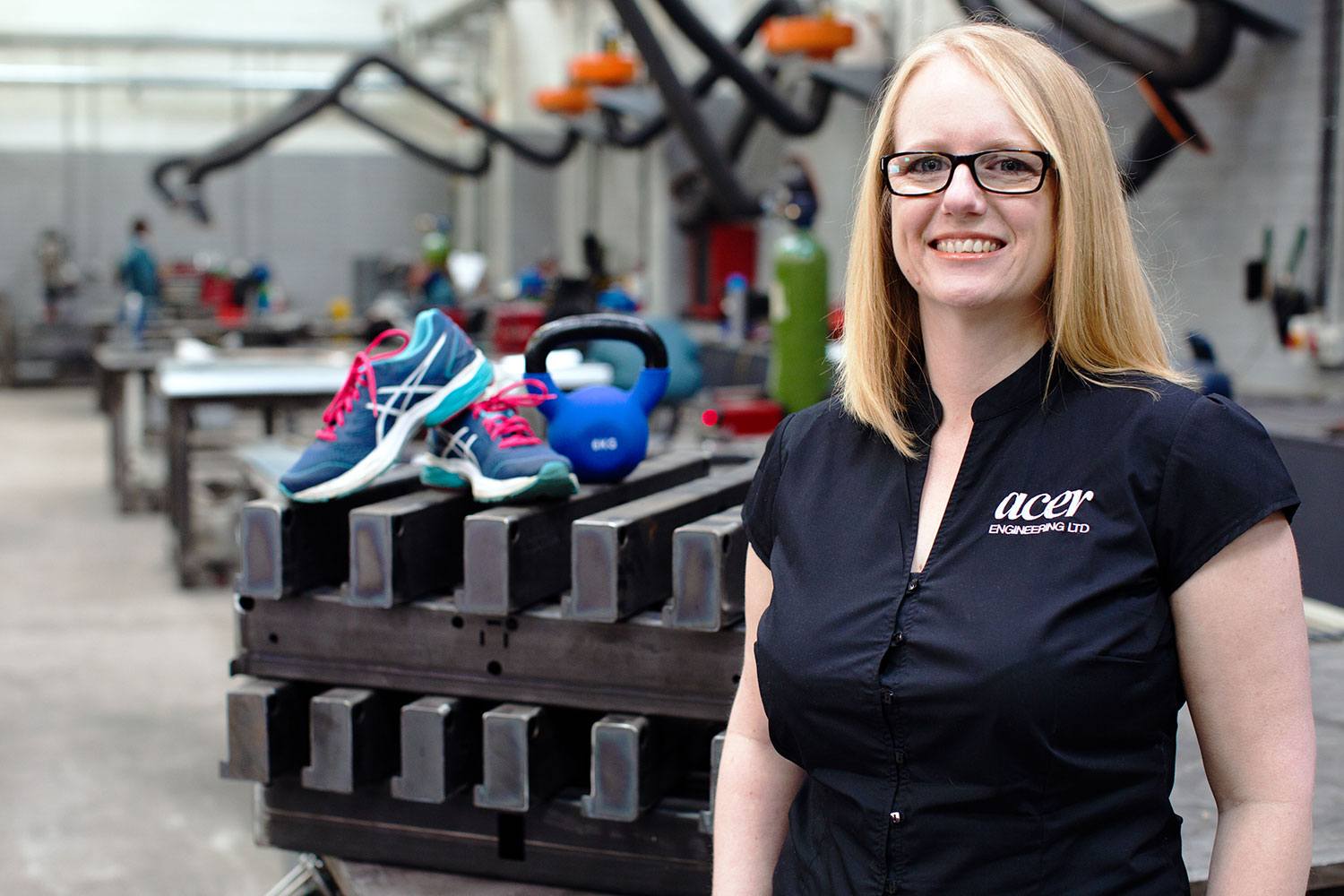 Energetic, driven, hardworking mum, animal lover and fitness fanatic
Originally from Liverpool, Karen now lives in Hesketh Bank, Southport. She took over as Director of Acer Engineering in 2014. Her key role is to support and to oversee the accounts process, where Karen has fine-tuned Acer Engineering's finance and accounting strategy, to optimise the company's financial performance.
Karen read English Literature at the University of Central Lancashire, then attended Edge Hill for a PGCE, the initial plan to become a secondary school teacher, but later decided to join the family business, Acer Engineering. Karen is an invaluable member of the team, as chief cheque signer, she always has her eye on the bottom line, and keeps the accounts in order.
Out of work most of Karen's time is taken up by being a busy mum of two girls, and driving them to their dance practice and competitions, she also takes care of the menagerie of animals she has given home too. Recently Karen has caught the fitness bug and has signed both her and her husband David up to the gruelling challenges like, 34-mile walks in 24 hours.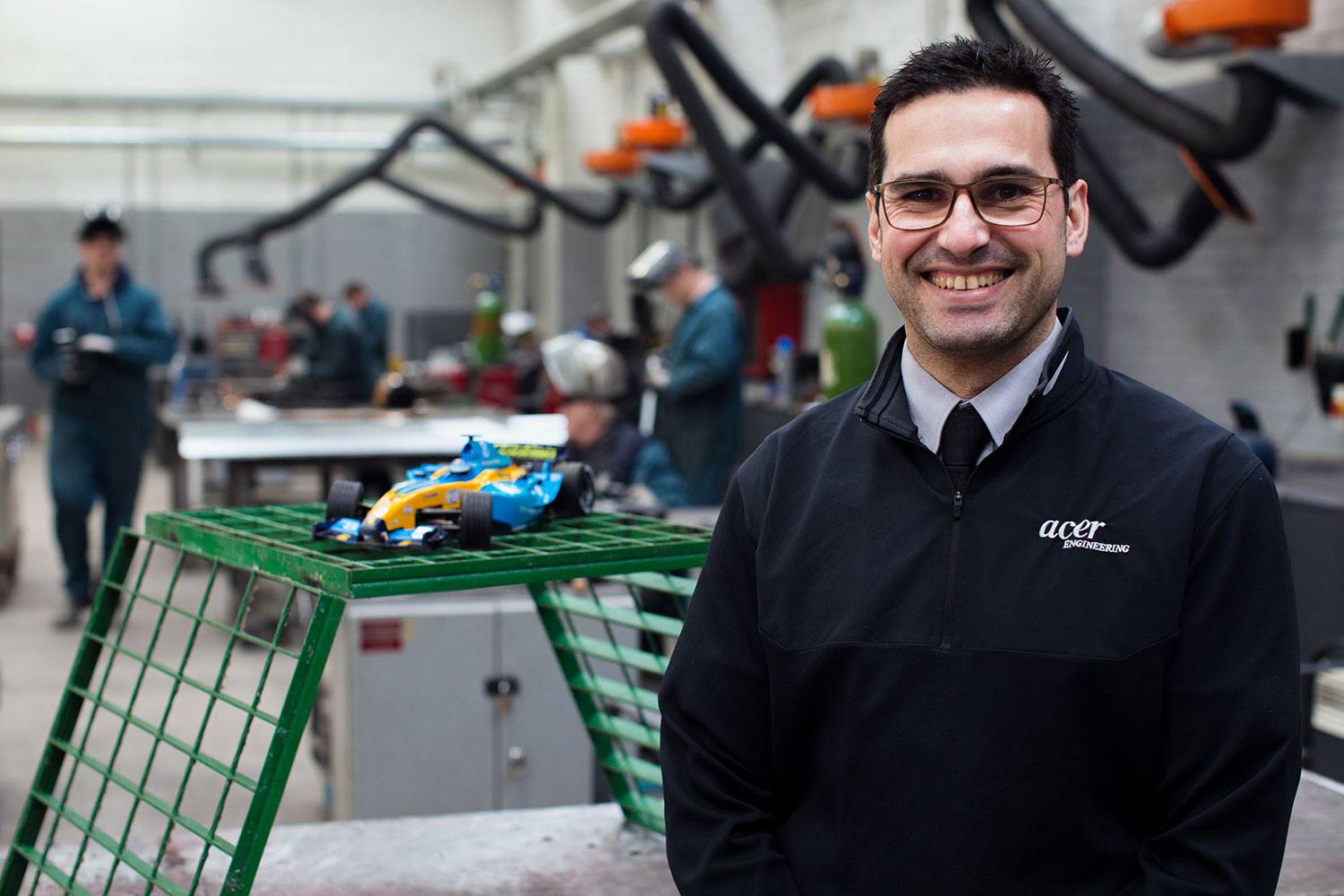 The Spaniard who fell in love with an English lass and landed in Cheshire
David spends his time split between being a project manager and writing and winning tenders for Acer Engineering as project development manager.
Having worked within the industry for nearly 20 years, David's experience and knowledge of engineering is vast. He first started as an apprentice in 1999 as a fabricator/welder. From there, he worked his way up from workshop to office, learning and mastering every level, as well as studying for his qualifications in Mechanical Engineering.
As a project manager, David liaises directly with his clients where he organises the schedule, the preparation, pre-planning and resource forecasting for each of his projects. His attention to detail and determination to meet and find solutions for his clients has swiftly made him a valued member of the team. He is also part of the business development team where he writes and wins new contracts as Acer Engineering enters new sectors.
Very determined and genuine, what you see with David is what you get. You will find him at the weekends relaxing with his wife and two kids – he's really funny too, but the British, he says, are always missing the punchline!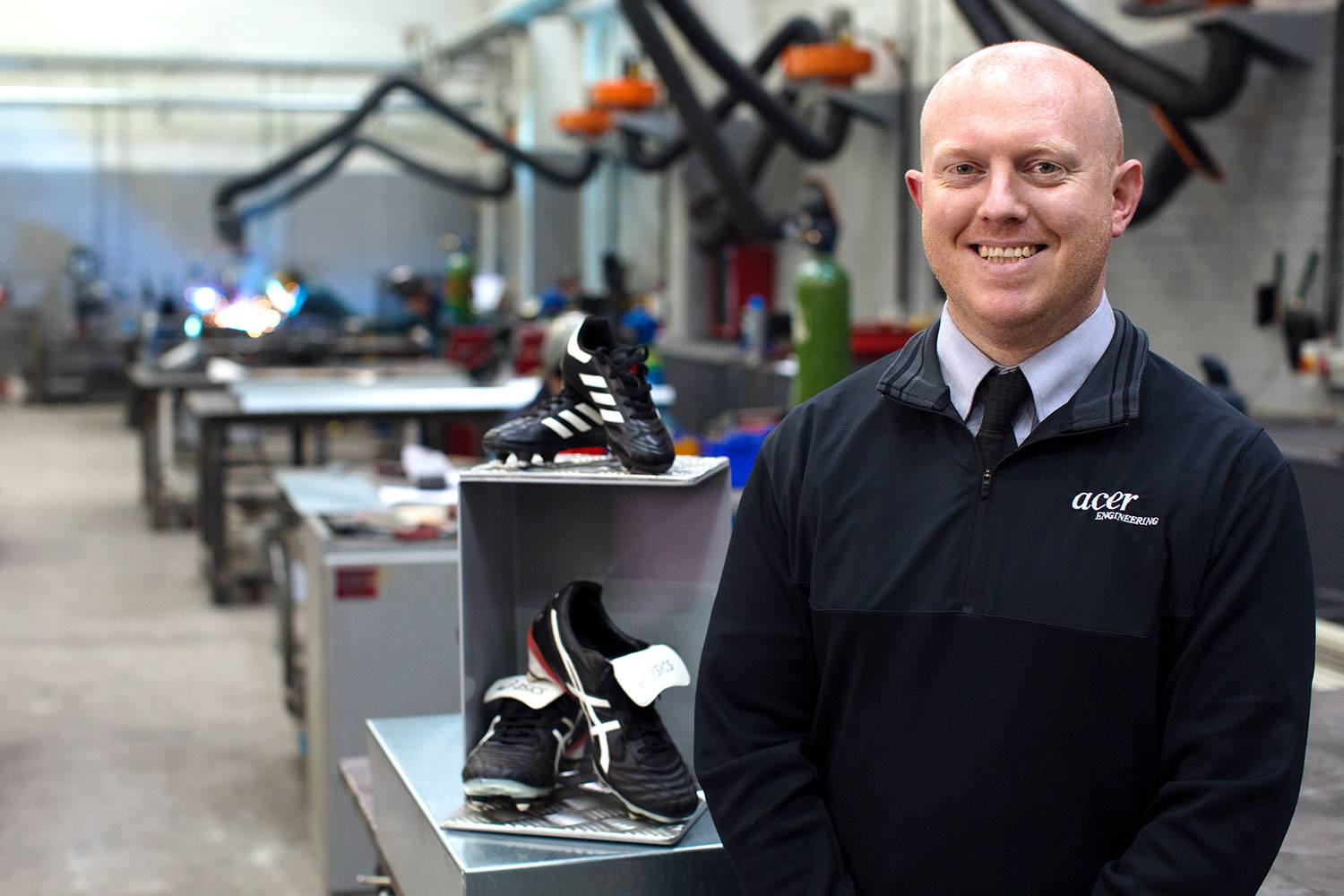 Ambitious – he says he's the next MD, and he supports Liverpool FC
Chris gained his degree in Architecture at the University of Liverpool. He joined Acer Engineering in 2014 starting life as a Design Draughtsman and has worked his way through the ranks to Project Engineer. He's now working his way to becoming the next MD.
Under Chris's current role as Project Engineer, he has responsibility to deliver projects on time and to budget for his clients.  To do this he oversees projects from cradle to grave which includes quotation, design, drawing and installation. Chris is also tasked with increasing the customer base through networking and social media.
Out of the office Chris is a busy man, his son, dog and kids football team keep him occupied while he's not supporting his favourite team, Liverpool FC. He enjoys the gym and kick boxing, when he gets there! He loves eating out – anything food, and holidays with family and friends make him happy. Chris loves being Chris and making people laugh with sarcasm. He lives by the moto, "You don't stop laughing because you grow old, you grow old because you stop laughing."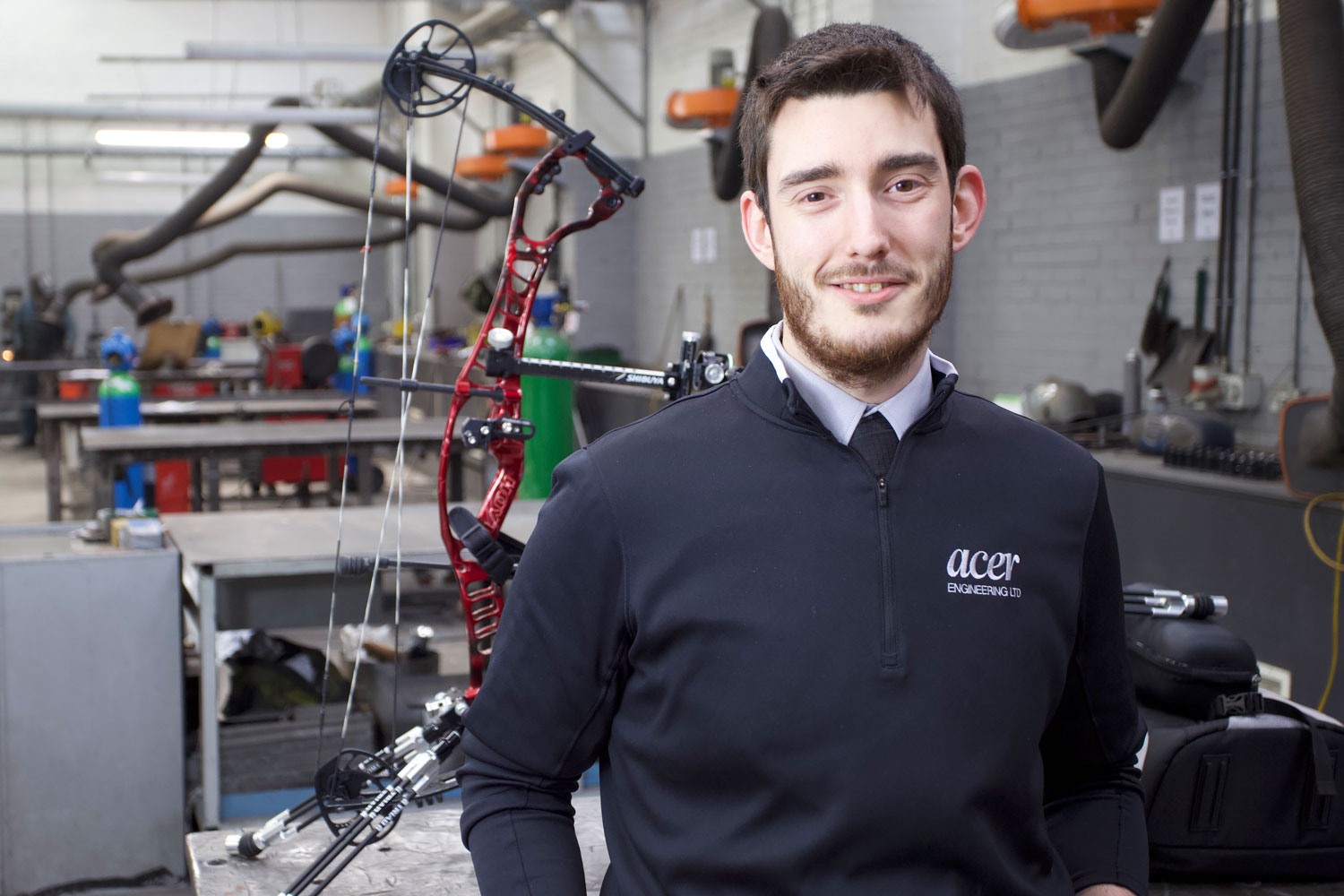 A creator through and through be it design solutions or YouTube reviews
Ben is the newest member of the Acer Engineering team and splits his time between customer visits, costing and designing projects.
With 9 years' experience as a design engineer in a wide range of industries, Ben has experience and knowledge across hydrogen fuel cell research and development, automotive including HGV and prestige/sports cars, industrial engineering and machinery design. This experience has seen him work on a large variety of projects including designing & developing engine components for the Aston Martin DB11, the icon of the Aston Martin range of cars.
In this role Ben undertakes extensive research to determine the most intelligent and cost-effective solution to his client's requirements. This can involve detailed hand sketching, 3D CAD modelling, using SolidWorks, and system and assembly design, communicating ideas to clients and producing detailed specifications for components or machinery. Ben also enjoys getting stuck in on-site surveying requirements or assisting on installs.
Out of the office Ben loves all things Scotland, including being married to a Scottish lass, and is kept busy with their 15 month old son. Fond of a 'wee dram' he loves Scotch and visiting and sampling whisky from the distilleries that make it. You can check out what he thinks of these Whisky experiences by visiting his Whisky Geek YouTube channel!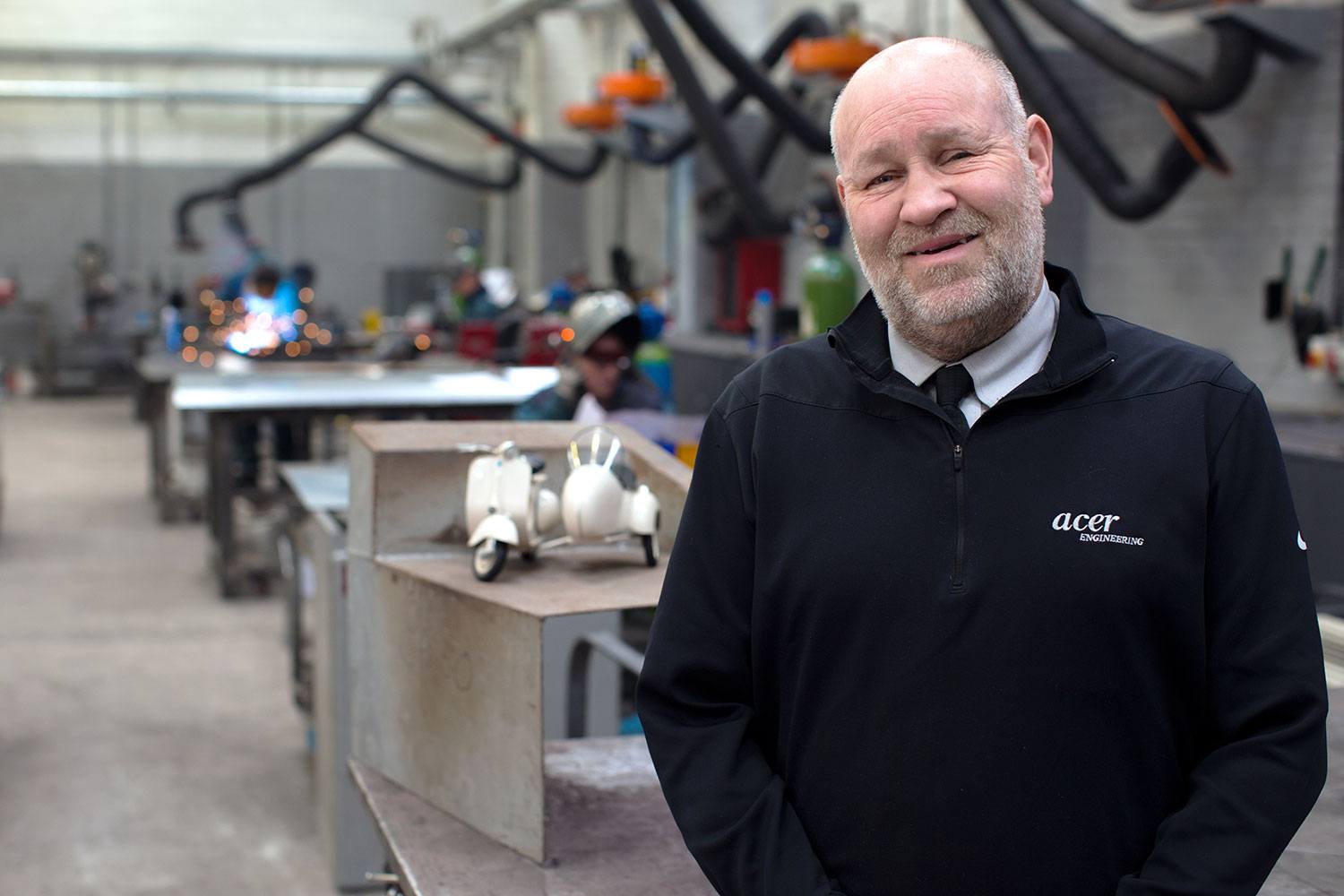 An old school design draughtsman, who yearns to ride the open road on his renovated classic Lambrettas and Vespas
Chris is Acer Engineering's Mechanical Draughtsman and has been working in mechanical design since qualifying in 1988. He grew up and is still living in Warrington, he's a man of few words but his wealth of knowledge is booming.
With 30 years of experience Chris is an old school design draughtsman who is multi-disciplined in his work across all areas of mechanicaldesign. Chris also helps with site surveys and the procurement of materials, and he oversees laying out on site where required. Chris is a CAD designer and works with his clients creating detailed drawings, to develop and design detailed specifications for components or machinery, using computer-assisted equipment. Chris can also modify designs to correct operating deficiencies or to reduce production problems. He works closely with our engineers, preparing blueprints and advising on construction methods and materials
Chris is a great asset to the team; his knowledge of the engineering industry knows no bounds he has forgotten more than others know about mechanical design.
At the weekends you will catch Chris splitting his time between renovating and riding classic Lambrettas and Vespas and doing his charity work that includes visiting hospitals.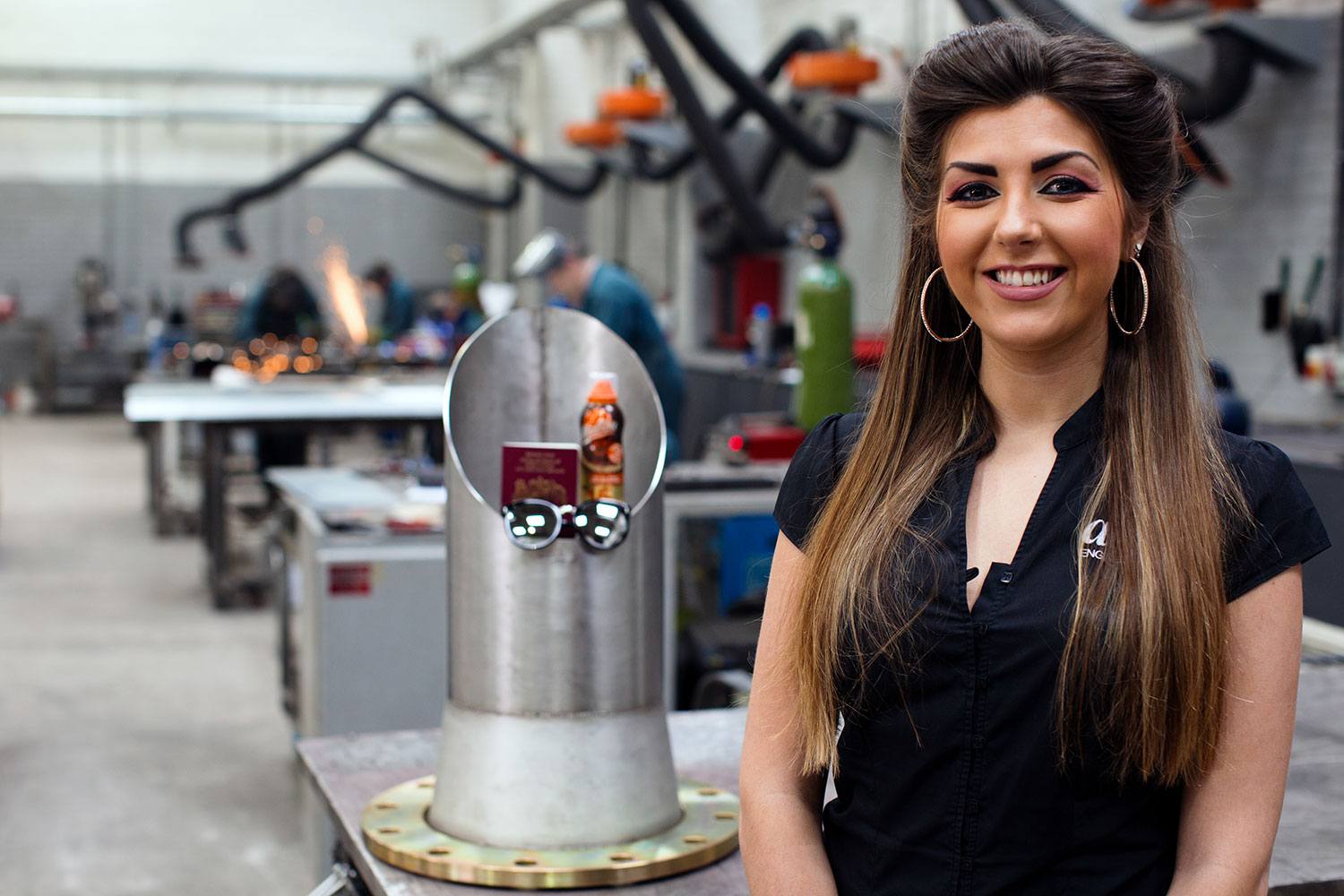 Social butterfly, world traveller and social media blogger
Charis originally joined Acer Engineering as an apprentice, studying for her level 3 diploma in business administration. Since then Charis has never stopped studying and taking courses to better her career development. 
As office administrator, Charis ensures the Acer Engineering back office runs like clockwork. From looking after the purchase & sales invoicing side of the accounts, to organising training for staff members to filling and answering the phone. She is also qualified as the company fire warden, the first aider and now Acer Engineering's social media blogger – Charis is never stuck for something to do. Hugely organised and highly qualified, the office under Charis's management runs very smoothly indeed.
When not in the office, at every opportunity Charis is either joining friends at music festivals or travelling as she works her way around the world. The plan is to visit as many countries as possible and having already visited 25 countries already and with previous addresses in Australia, Thailand and New Zealand before starting at Acer Engineering, Charis has proven she has been well and truly bitten by the travel bug.
Describing herself as shy but sarcastic, an animal lover and a fan of factual horror, she's always ready to help and make people smile.